destination
Wisconsin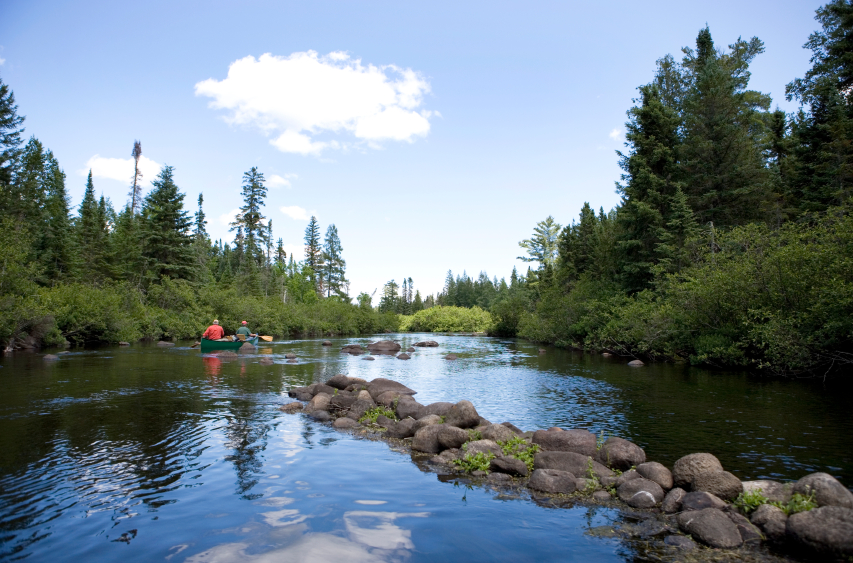 With its wide variety of entertainment options and rich history and culture, Wisconsin is the ideal place to start and finish any vacation.
For families or anyone hankering for some old fashioned fun, Wisconsin is set to please. The state is sometimes called the Waterpark Capital of the World, thanks to the plethora of indoor water parks that service guests year-round. Try the 125,000 square-foot facility at the Kalahari Resort & Convention Center, which includes an uphill water roller coaster, colorful mazes of waterslides, and a 50,000 gallon wave pool. And if that isn't enough, the kids will love the Milwaukee County Zoo, home to nearly 2,500 species, exciting tram rides, and a petting zoo.
If doing some shopping is on the itinerary, Wisconsin is the place to go. Although the state has many superb shopping malls, Johnson Creek Premium Outlets is among the most popular, offering 60 outlet stores from Ann Taylor and Banana Republic to Tommy Hilfiger and Coach. Or try a bit of antique browsing through the early American and painted furniture specialties at the Antique Center in Wales. Afterward, take in some culinary delights on the Door County Wine Trail, encompassing seven wineries and distilleries that offer delicious drinks to go with their fine dining.
Wisconsin is a wild place, too. With more than 4,600 campsites in the state's parks and forests, there are countless opportunities to get away from it all with the family. Fishing is popular across the state, whether its barge fishing on the Mississippi or angling from the shores of any of Wisconsin's lakes and streams. Hunters enjoy Wisconsin's variety of game species (including white-tailed deer, wild turkey, and an abundance of waterfowl), and for those interested in a different sort of excitement, the backcountry of the state offers outdoor adventure ranging from ATV trails, to whitewater rafting, to thrilling ziplines, and more. And don't forget the winter months, when visitors can engage in cross-country skiing, dogsledding, ice skating, and other, popular winter activities.
Whether it is an exploration of Native American roots in the state or a visit to any of the many historic, pioneering sites, history runs deep in Wisconsin. Check out the archaeological site of Aztalan in Jefferson County, which contains the ruins and artifacts of an ancient, Middle Mississippian village that likely thrived between 1000 and 1300, A.D. The Madeline Island Historical Museum in LaPointe is steeped in tales of pioneering prosperity, challenge, and struggle, in this place where some of the first documented exchanges between French explorers and native tribes occurred. And for something completely different, make a stop at the Pabst Mansion in Milwaukee, an 1892 Flemish renaissance revival mansion that was home to beer baron Captain Frederick Pabst and houses the work of dozens of craftsmen's wood and iron work and stained glass.
Wisconsin is home to a body of art, ranging from unique architecture to a diverse and eclectic art and performance scene. Any fan of architecture will delight in Taliesin East – a home designed by the famed Frank Lloyd Wright – who spent nearly 50 years in making this signature structure of wood and stone. Art aficionados will want to peruse the gallery at the Milwaukee Art Museum, which hosts a permanent collection of nearly 20,000 works that contains objects both ancient and modern, including American and European folk art and an outstanding Haitian art collection. Of course, not everything in Wisconsin museums is strictly fine art: for a unique stop, try the National Mustard Museum in Middleton to view its collection of over 4,300 jars, bottles, and tubes of the yellow condiment, including historic containers as much as a century old. And for fans of the performing arts, don't forget to enjoy a historic theater tour of the state that includes a variety of musicals, Broadway productions, opera, and more in theater halls across Wisconsin.
With so much to do and see in Wisconsin, its not surprising that so many people make it their vacation destination choice. Experience the breadth and depth of the Badger State to see just what it is that makes Wisconsin so wonderful.