destination
West Virginia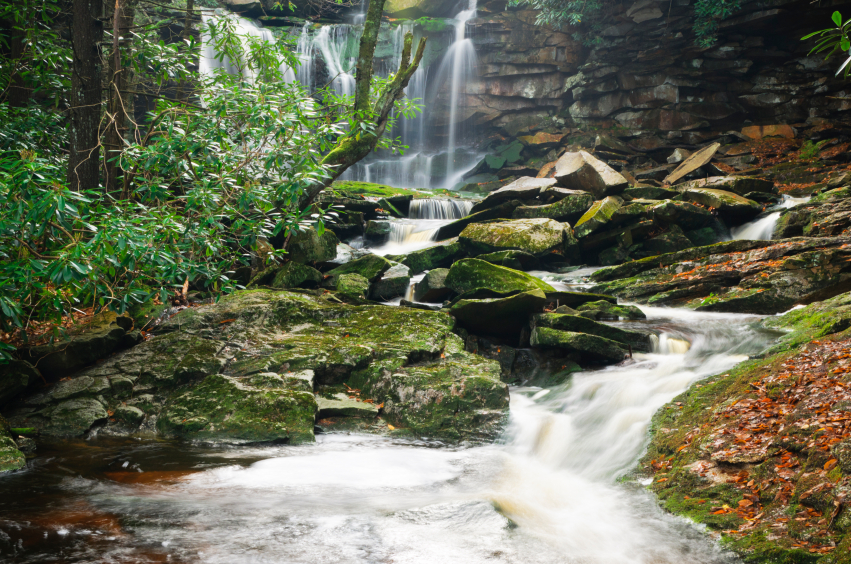 West Virginia is known as "the Mountain State", but there's much more to it than that. Whether its exploring the state's rich cultural heritage, visiting its abundance of historic sites, or shopping and dining across the state, there's always something to see and do in West Virginia.
There are many reasons why West Virginia is called the outdoor recreation capital of the East: everything needed for a great outdoor adventure is right here. From world-famous whitewater rivers to challenging mountain bike terrain and extensive trail systems, to great skiing, hunting, and fishing, West Virginia's outdoors are open for discovery. Enjoy some of the nation's best whitewater rafting; from easy Class I to high-adventure Class VI, one of the state's more than 25 outfitters can help plan an exciting, whitewater experience. Or dig into West Virginia's mountainous terrain, perfect for hiking, biking, and riding ATVs. Southern West Virginia's Hatfield-McCoy Trail System is open to ATVs, dirt bikes, horses, mountain bikers, and hikers, and the state's rail trails are great areas to explore on foot or bicycle. With more than 180,000 acres of state parks and forests, there's virtually no end to what the intrepid outdoorsman can see and do. And there's even more to West Virginia, beneath the surface! Explorations of the state's many cavern systems will reveal one of the best kept secrets below the mountains, many of which are open to the public.
And West Virginia's history is filled with as many twists and turns as the state's famed country roads. Here, find Native American burial mounds still standing in towns like South Charleston and Moundsville, re-creations of frontier forts such as Prickett's Fort State Park in Fairmont, sites that recognize the heritage of our early presidents (like George Washington's Bathtub and Jefferson Rock in the Eastern Panhandle), and locations of great battles, like the Revolutionary War's Battle of Point Pleasant. Of course, that doesn't even include the state's rich Civil War history, which can be experienced via re-enactments, historic dramas, and theater productions, as well as 18 Civil War Discovery Trail Stops – such as the Philippi Covered Bridge – that commemorate the conflict that led to the creation of the State of West Virginia. West Virginia's museums, too, preserve and commemorate the artifacts and costumes of the region's colorful past. Displays and archives in places such as the Blennerhassett Museum of Regional History offer glimpses into the histories of early settlements and the state's African-American communities.
West Virginia is a playground for music lovers. Whether it's the Appalachian, traditional music – echoing the strains of the state's Celtic, Scottish, and British ancestry – the harmony of the southern, Gospel sound, or the beat of the native country and bluegrass sounds, there is always something to enjoy in the concert halls and coliseums, as well as the many musical festivals that occur in the state. Horse and dog racing have a heritage in West Virginia, too. Enjoy live, thoroughbred horse racing at the Mountaineer Casino Racetrack & Resort in Chester or watch greyhounds speed around the track at the Mardi Gras Casino & Resort in Charleston.
West Virginia is no stranger to fine, regional cuisine, either. Among the many specialty, craft foods in West Virginia, diners and shoppers can enjoy apple butter, honey, maple syrup, chocolate, and, of course, cheese and wine. Stop by a farmers' market for the best in fresh produce and preserved goods, or visit any of the state's many diners and cafes to enjoy Appalachian cuisine at its finest. And fine wine making occurs all across the Mountain State in places like the Forks of Cheat Winery & Distillery in Morgantown and the Potomac Highland Winery in Keyser. And if shopping is on the menu, West Virginia has a bounty of downtown boutiques, gift shops, and suburban plazas and malls to fit any shopper's fancy. For a bit of everything, try Tamarack, one of the nation's finest retail showcases of hand crafts, art, and regional cuisine, which includes working studios for resident artisans.
Whether its enjoying the excitement of city life, exploring picturesque main streets of a small town, or relaxing in quiet mountain serenity, there is a place for everyone in West Virginia.