destination
Virginia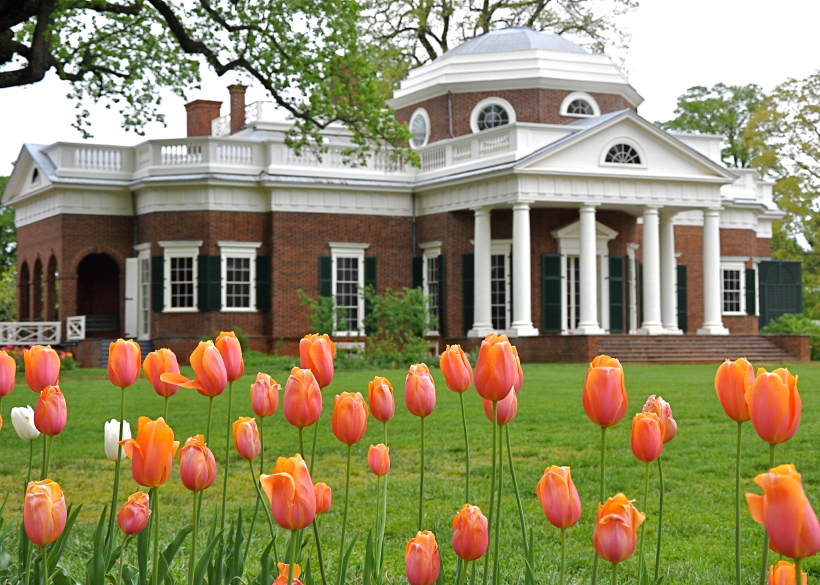 Due to its central position along the eastern seaboard, Virginia has long been a key state in matters of politics and commerce – lending it a storied past – but with its expansive mountains and forests, vibrant and unique cultures, and delicious dining, there's a lot more to Virginia than history.
With its temperate climate and expansive wild areas, Virginia is truly a four-season destination for all manner of outdoor activities and sports. Shenandoah National Park is a state treasure, which includes the 105 mile long Skyline Drive (a designated National Scenic Byway), over 500 miles of hiking trails, and interpretation centers operated by knowledgeable rangers. The park covers the crest of Virginia's famed Blue Ridge Mountains for over 75 miles and contains 100 miles of the legendary Appalachian Trail, which winds its way all the way up to Maine. The Jefferson National Forest is also a popular draw, hiding within it (at an elevation of 3,800 feet) the High Knob Recreation Area, with a high elevation lake that is perfect for fishing, swimming, and other water recreation. And for an atypical outdoor adventure, dive into the Luray Caverns (the largest caverns in the eastern U.S. and a National Landmark) to explore the incredible, geological formations that hide within.
Virginia is also a great place to wine and dine. For people who love great seafood in a beautiful setting, there are few better locations. Dig into incredible oysters – be they salty from Virginia's eastern shore, or sweet from the Rappahannock River – at bayside restaurants and oyster festivals across the state. And to accompany the feast, don't forget about Virginia's abundance of great craft beers and wines. The state has over 40 small breweries, and restaurants and bars throughout Virginia carry fresh stocks of their artisan brews, while more than 200 wineries and dozens of wine trails surround the wine aficionado with lavish scenery, quaint small towns, and breathtaking views, all over a rich glass of red or white.
And did you know there is history, too? Virginia's storied past is the beginning of the nation's history and heritage, with Native American and colonial American history of unrivaled richness. Travel to the Wolf Creek Indian Village and Museum to experience a reconstructed village that is based on an actual archeological site, dated to 1215 A.D. Visit Colonial Williamsburg's Historic Area to experience a trip back through time that offers dozens of original buildings, homes, and shops, all reconstructed on 300 acres of historic ground. Explore the site of the Nat Turner Rebellion in Southampton County, where, in 1831, Nat Turner helped spark the legendary slave uprising that was one among many factors that contributed to the cause of the Civil War. Visit Manassas Park's Bull Run Bridge, the location of the very first conflict of the U.S. Civil War, and then make a stop at the Appomattox Court House National Historic Park to view the site at which that very war came to its end in 1865, when, at the McLean house, Generals Lee and Grant crafted and signed the terms of surrender. Explore the 612 acres of the Arlington National Cemetery, including noteworthy memorials such as the Tomb of the Unknowns, the gravesite of John F. and Jacqueline B. Kennedy (the site of the eternal flame), and the Confederate Soldier Memorial. And all this just scratches the surface! Virginia is an historical time capsule like none other.
However, Virginia doesn't spend all of its time, living in the past. The state's arts are vibrant with organizations devoted to advancing artistic endeavors and creations for generations to come. Stop by the Academy of Fine Arts in Lynchburg to enjoy from a variety of performances, including jazz, opera, improv, magic shows, and more, or visit the Bristol Ballet Company for refined and exquisite entertainment. Visual art has a home in Virginia, too. Try the Virginia Museum of Contemporary Art to enjoy an Andy Warhol exhibit that features more than 200 of the famed artist's portraits, or take off on one of the state's many Artisan Trails, such as the Harmony Trail through Galax and Carroll Counties which preserves and celebrates the functional crafts and cultures of mountain life in the historic, Blue Ridge Mountains.
Whether it's a ramble through wild parks, a tour through Virginia's wines and foods, an exploration of the state's art scene, or an adventure into the defining moments of the nation, there is always something to see and do in Virginia.