destination
Oklahoma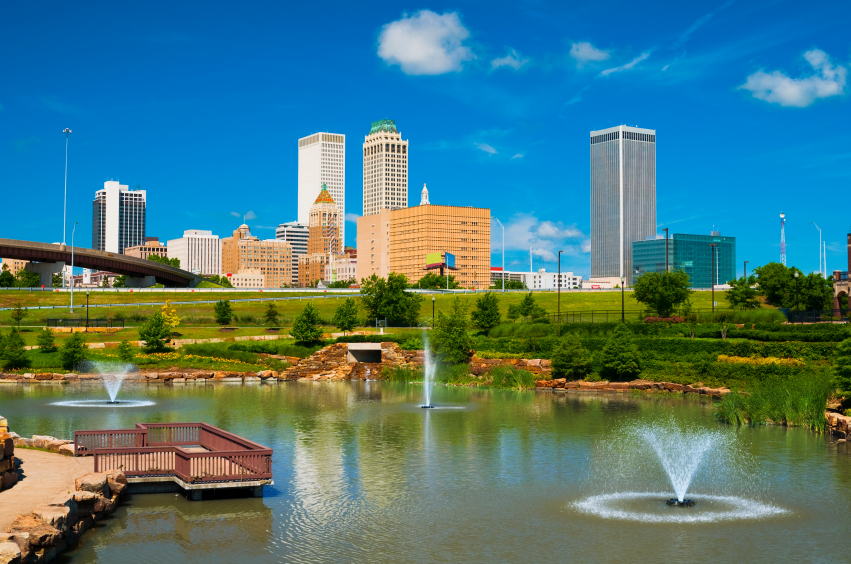 A visit to Oklahoma is an epic getaway filled with western adventure, diverse outdoor experiences, and historic wonders. Offering vibrant American Indian culture, stunning state parks, and the nation's longest stretch of colorful Route 66, Oklahoma is full of things to do and see!
From hands on museums designed especially for children to top-rated zoos, family fun abounds in Oklahoma. Inspire kids' love of learning at hands on attractions like the Science Museum Oklahoma, Jasmine Moran Children's Museum, and Leonardo's Discovery Warehouse. Learn about the world's wildlife at the Oklahoma City Zoo and Tulsa Zoo, both of which have been named among the top zoos in the nation for families.
Whether searching for prime fishing spots, mountain biking trails, or unrivaled birding locales, Oklahoma is home to an incredible variety of outdoor recreation areas. Hike among the granite boulders of the Wichita Mountains Wildlife Refuge, where a variety of trails lead to mountain summits that include Sunset Peak and Elk Mountain. Or, visit southeast Oklahoma to explore wetland habitats and follow hiking trails through mystical Cypress swamps. Reel in trophy stripers at Lake Texoma State Park or cast for trout at Beavers Bend State Park. Enjoy boating and every manner of water sport at Lake Murray State Park and then visit the informative Tucker Tower Nature Center in the park. Hike down to enjoy the view of Natural Falls State Park or up to the top of Black Mesa, Oklahoma's highest point.
From Indian heritage and Viking explorers to land runs and oil booms, Oklahoma has a history unlike any other. Historical sites throughout the state honor Oklahoma's original residents, settlers, and a number of history making people and events. Connect with the past while watching re-enactments on Civil War battlefields or learn traditional crafts from re-enactors playing the role of the state's first fur traders. Attend a powwow to experience the pageantry and community of Oklahoma's native peoples as they gather to celebrate traditions and hold dance competitions. Visit the Washita Battlefield National Monument to learn the history surrounding Custer's surprise attack on the Southern Cheyenne village of Chief Black Kettle and then walk along the shores of the Washita River where the massacre took place. Trek to the Chisholm Trail Heritage Center to discover the rich history of the famous cattle trail that spanned Oklahoma or learn more about pioneer life at the Sod House Museum.

For those interested in history in the making, spend the day mingling with the creative and chic in one of Oklahoma's innovative arts districts. Enjoy trendy restaurants, live entertainment, artist demonstrations, cutting-edge galleries, and works ranging from blown glass and works on canvas to pottery and unique, hand-crafted jewelry. In addition, Oklahoma boasts more than 250 museums, each offering an opportunity to gain a richer appreciation for the state's history. Browse the world's largest collection of western art and artifacts at the Gilcrease Museum in Tulsa or head to the Stafford Air & Space Museum in Weatherford for an up-close look at one of the few Titan II rocket launch vehicles on display anywhere.
For nightlife, Oklahoma will not disappoint. From urban hotspots to entertainment hubs, nightlife is never far away in Oklahoma. Relax over a cocktail at a contemporary bar, dance the night away in a popular club, or feed a sports fix at action-packed stadiums and arenas. Ride a water taxi along the downtown canal in the Bricktown Entertainment District and hop between clubs and restaurants, or travel to Tulsa's Blue Dome District for a bevy of bars and nightlife havens nestled within the area's famous art deco architecture. And Oklahoma's entertainment districts are also an outlet for unique boutiques, modern stores, and malls: nearby Brookside invites visitors to explore a mix of art galleries and one-of-a-kind shopping.
With such a bounty of things to see and do in Oklahoma, its no wonder that the state is such a popular vacation destination! Make an escape and enjoy the dining, entertainment, and history of the Sooner State!