destination
Ohio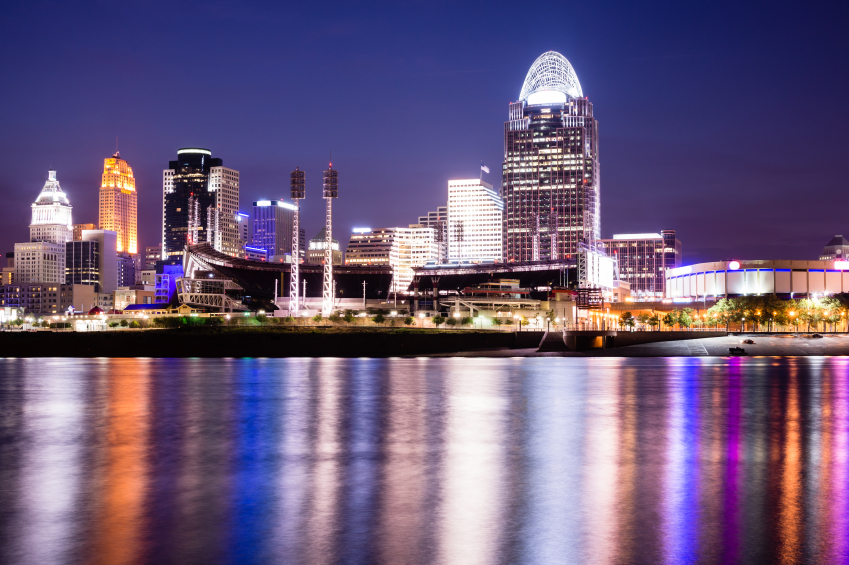 As a gateway to both the east and the west, Ohio has long been influenced by the passage of cultures across the nation. Sharing a bit of both sides of the country, as well as having its own, traditional culture, makes Ohio an unrivaled place to explore and entertain.
From water and amusement parks to zoos and zip lines, Ohio has all manner of family and individual recreation. Kids will love the Ohio Caverns, the largest and most beautiful of Ohio's unique cave systems. The Toledo Zoo is another popular attraction for families. With its many exhibits, visitors can travel from the Arctic tundra through to the wilds of Africa, all in one day! And don't miss out on the Cuyahoga Valley Scenic Railroad. Take a ride through the heart of beautiful Cuyahoga Valley National Park while experiencing the romance and nostalgia of one of the most scenic tourist excursion railroads in the nation.
When the day is done – or perhaps still in motion – a wide variety of unmatched culinary options await the traveler. Choose from a body of ethnic cuisine that is unique to Ohio, such as Schmidt's Restaurant and Sausage Haus, offering handcrafted food by five generations of Schmidt family members since 1886. Ohio's famed Amish Country, too, hides culinary gems such as Miller's Dutch Kitchen, which is the place for authentic, country fare like prime rib, Swiss steak, and more. And for the discerning diner, 20 Brix in Cincinnati offers fine appetizers and entrees, paired with any of their hundreds of wines.
For the traveler who is ready to bring home their own piece of Ohio, the state's many outlets and shopping centers are ready and willing to serve. With malls and boutiques, imports and antiques, and country stores and roadside stands, there is something for any shopper. Try the Tiffin Glass Museum for something exquisite: with over 2,000 examples of glassware that was produced at the Tiffin factory as early as 1889 and a souvenir shop that sells elegant reproductions and antiques, there's sure to be something that resonates with any buyer. And don't pass up the Historic Square Arts District in Nelsonville, with its eclectic array of shops, restaurants, and artisan galleries.
For the traveler who is eager to get into the outdoors, miles of rolling, rural roads with beautiful scenery await, ranging from pastoral farmland and forest to the nautical flavor of the Lake Erie shoreline. Bicyclists will want to try the Back Roads and Beaches Route, which provides a scenic trail that leads riders through some of Ohio's best landscape. Or if something more leisurely is the plan, take a tour by horseback at the Rio Valley Stables in Bidwell. With adult and youth riding lessons, overnight camp outs, carriage rides, and more, it's a certain way to have fun under the Ohio skyline.
Ohio proudly protects the best of the state's past. Take a trip back in time to explore the SunWatch Indian Village, an archaeological site and reconstructed village that was inhabited almost 800 years ago by the first Ohio residents. The on-site Interpretive Center educates visitors about archaeological investigations at the site that led to the nomination of the site as a National Historic Landmark, and the village offers several houses for the visitor to walk through. For desiring a more colonial setting, consider the Pine Tree Barn in Woosteris which is transformed, every October, into a bustling colonial village with artisans that demonstrate techniques of traditional craftsmanship including painting, blacksmithing, weaving, candle making, and more.
For those seeking modern-day remembrances, Ohio is also home to world-class museums, quaint galleries, and vibrant performing arts. Try Pyramid Hill Sculpture Park, an outdoor museum combining the lure of nature with the dynamic presence of monumental art, or the Toledo Museum of Art, which features more than 35,000 works of art from legendary artists like Cezanne, Degas, Manet, Picasso, and more. If performance art is sought, look no further than the Renaissance Theatre, an exciting, performing arts center dedicated to providing world class entertainment that is host to Broadway tours, local productions, and concerts of every genre.
With arts, dining, outdoor recreation, and more, its easy to see why Ohio is such a popular place for anyone to start and finish an adventurous vacation!