destination
North Carolina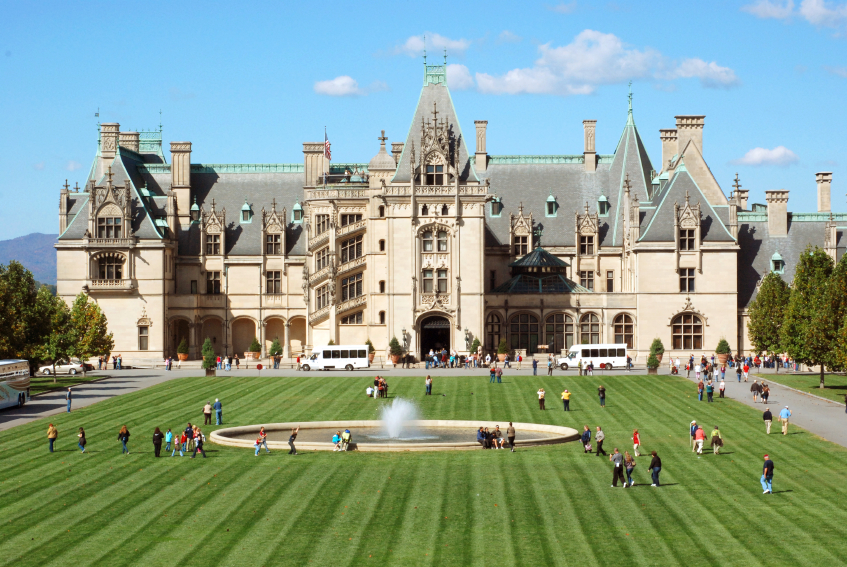 Whether the destination is adventure or relaxation, mountains or beaches, the rhythm of city life or the tranquility of nature, all that and more is waiting in North Carolina.
From handcrafted pottery to baskets, furniture, and much more, North Carolina boasts a wealth of fine arts, performing arts, and crafts. Visitors will want to stroll through the Cameron Art Museum, the largest art museum in Southeastern NC. Designed in 2002, the 40,000 square-foot facility is, itself, a piece of art. The scenic Blue Ridge Parkway also is dotted with museums, galleries, friendly artists, and a multitude of arts and cultural events. Catch a drama at the Flat Rock Playhouse, recognized nationally for its professional performing company and theatre training programs, or listen to the sound coming out of the Brevard Music Center. Presenting over 80 concerts throughout its 7-week festival, this music facility showcases three orchestras and their impressive repertoires, all taken from great orchestral masterworks. Or catch a performance at the North Carolina Dance Theatre. Founded in 1970, it is the oldest professional ballet company in North Carolina. Today, the organization enjoys a national reputation for excellence in programming, education and outreach, and dance training.
North Carolina's long history and important role in so many nation-shaping events has left it with a heritage that is ripe for exploration by the avid historian. Visit Kill Devil Hills, where the Wright brothers made the first powered flight in human history. Children and parents, alike, will be fascinated by tales and exhibits on the infamous pirate, Blackbeard, who once scoured the North Carolina coast with his pirate crew. The North Carolina Maritime Museum – which includes artifacts from his ship, Queen Anne's Revenge – is the place to start the journey. In fact, all manner of museums have a home in North Carolina. Trace the state's vehicular past at the North Carolina Transportation Museum (featuring a 120,000 square-foot locomotive roundhouse and more) or visit the International Civil Rights Center & Museum, where visitors can view the historic lunch counter and stools where four, African-American college students famously refused to move and ignited the civil rights movement in Greensboro.
As a key, battleground state in the Civil War, North Carolina has a bevy of locations for fans of the war's history to explore. Noteworthy is the state's Civil War Trail, which covers the length and breadth of North Carolina and includes such spots as Fort Fisher, Fort Anderson, and Fort Macon. Also of interest will be the North Carolina Museum of History in Raleigh, which features many Civil War artifacts and includes a restored Confederate battle flag from Gettysburg that was the only one of its kind not captured by Union troops.
And North Carolina is filled with attractions the whole family will enjoy. Try out the Tweetsie Railroad, in Blowing Rock, featuring a three-mile, steam-powered train ride through the North Carolina mountains along with shopping, live entertainment, amusement rides, and a petting zoo. Both children and adults will enjoy Boomerang Bay Water Park in Charlotte, featuring a 600,000-gallon wave pool, rental cabanas with chair-side service, and numerous other amenities.
Wine and fine dining also have a home in North Carolina. The state's wine tale dates back 400 years to the arrival of Sir Walter Raleigh and his crew's discovery of the "Mother Vine", the oldest known cultivated grapevine in the New World. Today, North Carolina is home to more than 100 wineries and vineyards and ranks ninth in wine production nationwide. Thanks to its rolling hills, rich soil, and mild winters, North Carolina is the only region on earth where you'll find every major type of grape grown in the world.
And don't forget the wild spaces that thrive in North Carolina! Nestled in the heart of the state, the 50,000 acre Uwharries National Forest bursts with fall color. Great Smoky Mountains National Park, too, is a centerpiece. With 16 mountains that exceed 6,000 feet in elevation and 850 miles of trails and unpaved roads to explore, its no wonder that the park gets nearly 10 million visitors a year, more than twice that of any national park in the country.
Whether its mountainous hikes, historical adventures, or just enjoying entertainment with the family, North Carolina has something for every traveling explorer to experience.