destination
Nevada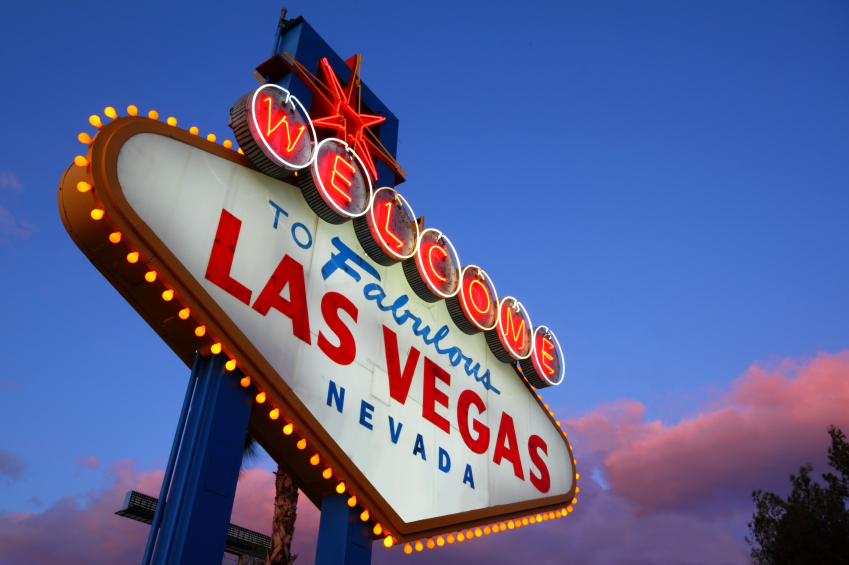 Although it's often called the "Sagebrush State", there's so much more than desert and cactus in Nevada! Visitors can choose from scenic wonders like stunning Lake Tahoe and the incredible Hoover Dam. Nevada's diverse regions offer travelers an abundance of activities.
Head to the mountains for a gorgeous hike through wildflower fields, out to rural Nevada for a ghost town adventure, or to downtown Reno for some kayaking and tubing in the Truckee River. Summer is ideal for teeing up on Nevada's manicured greens. With more than 100 golf courses to play and golf deals to boot, Nevada could be considered golf's Shangri-La! Nevada's event calendar is filled with music and food festivals, craft fairs, rodeos, and special events like Hot August Nights, just to mention a few.
Tour the new Nevada State Museum in Las Vegas and see a giant Columbian mammoth, or let children play in the clouds at the Terry Lee Wells Nevada Discovery Museum in Reno. Visit Springs Preserve – a 180-acre cultural institution in southern Nevada – and savor meals prepared by celebrity chefs in Reno and Las Vegas. Take in an extraordinary performance of Cirque du Soleil at one of its Las Vegas shows and move your body on the dance floors at Nevada's chic nightclubs. The list of things to do in Nevada goes on and on! From mountain peaks like Mt. Charleston, filled with hiking and biking trails, to urban hot spots offering glimmering lights and entertainment, there's something unbelievable waiting for all visitors.
In Nevada, where recreation and attractions abound, there is no such thing as boredom. From hiking and biking to fishing and hunting, Nevada's vast public lands provide a plethora of outdoor recreational opportunities – all under blue skies with more than 300 days of sunshine a year! For fans of the great indoors, Nevada's attractions will not disappoint. Historic landmarks and cultural experiences are abundant, and luxury reigns at the state's many resort spas. Take time for some much deserved pampering at one of Nevada's lavish spas, such as the newly renovated Spa at Atlantis or historically significant David Walley's Hot Springs & Spa in northern Nevada (where former presidents have relaxed!). Or try a signature treatment at Qua Baths & Spa or Spa Moulay in the southern part of the state.
If the links beckon, Nevada's championship golf courses are as magnificent as they are challenging. Designed by the pros, Nevada's greens are manicured to perfection and are regularly ranked in the nation's top golf lists. From Edgewood at spectacular Lake Tahoe to Wolf Creek Golf Club in sunny Mesquite, the Silver State is home to some of the best golf courses in the country.
Often overlooked is Nevada's incredible selection of snow-sports. Winter in Nevada means powdery perfection: from Lake Tahoe's 18 resorts in northern Nevada to the Las Vegas Ski & Snowboard Resort in southern Nevada – not to mention snowmobiling and heli-skiing in northeastern Nevada – opportunities for winter recreation are endless.
Of course, nature enthusiasts and hikers will find much to love in Nevada. Located throughout the state's borders, Nevada's state parks provide peace and serenity as well as historical significance. History buffs should be certain to take a trip down memory lane at Nevada's state museums and attractions, where they can see ancient artifacts and ride the rails aboard restored Virginia & Truckee railcars at the Nevada State Railroad Museum in Carson City. And don't forget Nevada's abundance of wildlife. From refuges for nesting and migrating birds to sanctuaries for coyotes, mountain lions, and more, the state is teeming with wild places and the resident denizens that keep it so.
With abundant outdoor recreation, unique attractions, exciting events, world-class shows, and special exhibits, there's no shortage of things to do in Nevada. Whether its adventure in the outdoors or indoors, one thing's for sure: there's plenty to do in Nevada.