destination
Montana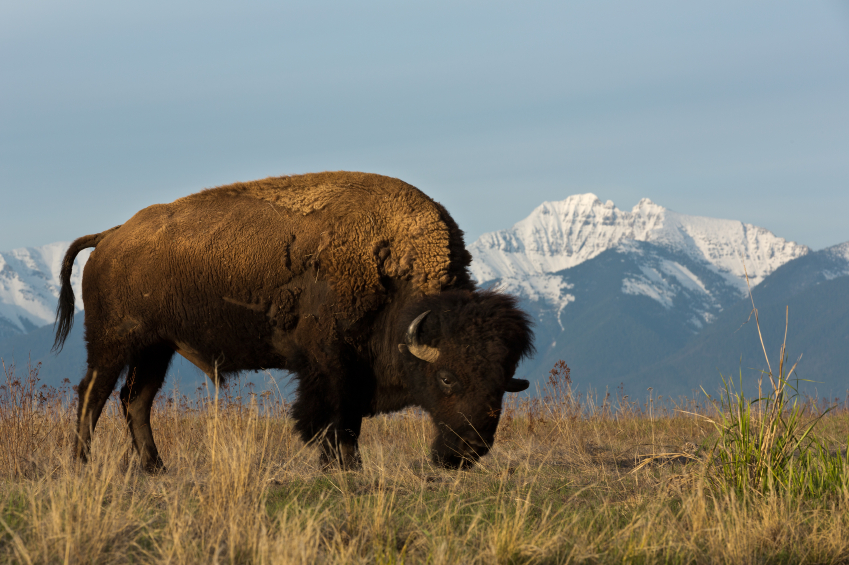 Montana represents the untamed, the wild, the natural. Glacier and Yellowstone National Parks are starting points, but between the parks lie mountains that don't have names yet, in ranges hardly explored. Scattered in their valleys are small towns full of friendly locals sharing their stories and culture.
In the rugged section of the northern Rockies that holds famed Glacier National Park, exhilaration is the universal language. Mountain goats cling to craggy, glacier carved peaks and drivers watch the scenery unfold along the engineering wonder known as the Going-to-the-Sun Road. This spectacular, 50-mile highway clings to the edge of the world as cars — and bikes — cross over the Continental Divide. Along the way, travelers will be ensconced in a realm of native wildlife, legendary for photography and viewing.
Yellowstone National Park – the very first national park – is another hallmark of the state's park system. With over 10,000 thermal features, this geologically active park has numerous, steaming geysers that erupt on a regular basis. Or, at first light, visitors can view bear, bison, elk and wolf — from a distance — as they cross over 3,472 square miles of untouched landscape. The experiences are timeless, which should be expected from a place where little has changed since it opened over 135 years ago. With 2.2 million acres of steaming geysers, thundering waterfalls, crystalline lakes, and panoramic vistas, Yellowstone National Park is a requisite stop.
Wild places define Montana's landscape, and this inspired scenery creates inspired people. Artisans across Montana are transparent in their love of place, which is demonstrated in their stunning paintings, crisp photography and moving sculpture. Taste a slice of Montana's history and culture by witnessing a tribal powwow or don something green and swill a pint of Guinness on Main Street Butte on St. Patrick's Day. Montana Art Galleries are a treasure chest full of a diverse selection of art including Native American and Western artists, acclaimed photographers, painters, sculptors, ceramicists, and jewelers. On display is a visual feast of the talents of many great artists with a wide selection of original, reproductions and unique made-in-Montana artwork.
Montana has also become a major destination for food and wine enthusiasts, thanks to a rustic
bonanza of organic growers and sophisticated bistros. A culture of burgers, ribeyes, t-bones, and porterhouses is also alive and kicking, along with an expansive network of breweries.
Montana is a state where history comes alive and can be experienced, first hand. Visitors can stand at the site of the Battle of the Little Bighorn or follow the trail of Lewis and Clark up the windy and boisterous Missouri River. Travelers can also view "Peck's Rex" – one of the most complete Tyrannosaurus Rex skeletons ever found – or take a walk through a ghost town or two. Experience a driving tour that transports visitors across the squeaking boardwalks of Montana's historic ghost towns, full of stories about gold, dancing girls, road agents, smoking guns, vigilantes, and saloons. Many Indian nations also call Montana home, including long-standing tribes such as the Blackfeet, Crow, Dakota, and Cheyenne, and a visit to their lands will inspire both serenity and engender new experiences.
Of course, for travelers seeking to recharge in the great outdoors, Montana is the promised land. Visitors can raft, canoe, or kayak on Montana's storied rivers and lakes, and anglers can cast a caddis fly to wily rainbow trout or ply the depths for lunker walleye. Moonlighting cowboys can get in touch with their rustic side on a dude ranch, and intrepid hikers can backpack in the pristine Bob Marshall Wilderness. How about a road bike spin on a lonely scenic byway or some deep forest single track? The choices are as vast as Montana's spectacular landscape in "Big Sky Country".