destination
Missouri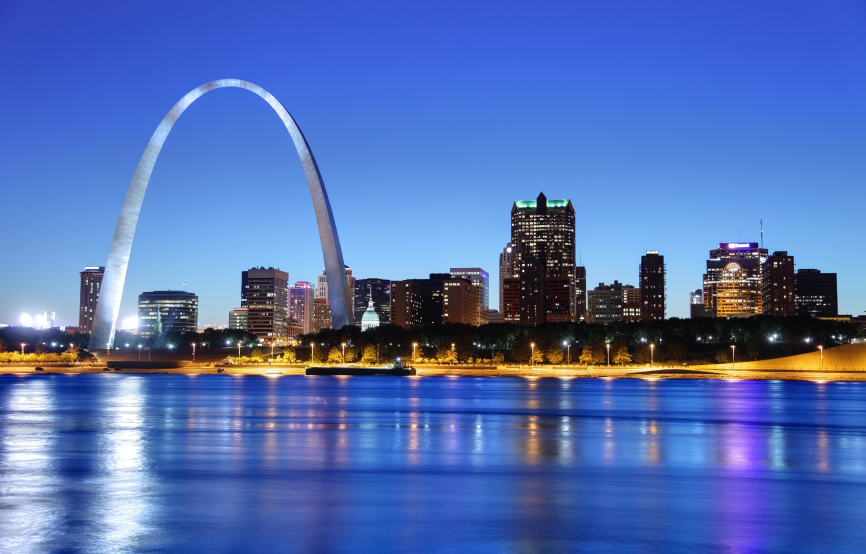 Missouri is a state that has something for every interest and background. Its often called "the Show-Me state", and showing off Missouri's many attractions – historic, cultural, natural, or otherwise – is exactly what we want to do for you!
Everyone knows Missouri is a natural beauty. What they may not realize is that it's also teeming with breathtaking, man-made art and culture. Museums, galleries, sculpture parks, live theatre—it's all here. Get a taste of the past at the Mark Twain Boyhood Home and Museum (celebrating the life and work of the famed author) or the Battle of Fredericktown Civil War Museum (dedicated to preserving relics and information from the period). Visitors with an eye for art will be keen to visit the Nelson-Atkins Museum of Art in Kansas City, featuring an extensive collection of American, American Indian, Egyptian, and European art. The Contemporary Art Museum in St. Louis, dedicated to local and national artists from diverse backgrounds, is another popular destination
As one of the key states in the Civil War conflict, Missouri is rich in historical locations. Missouri witnessed more than 1,000 battles and engagements during the Civil War, more than any state except Virginia and Tennessee. As such, Missouri is the site of many special events and exhibits related to the Civil War and its impact on the nation. Visitors can watch a reenactment of a battle or experience a festival that celebrates the lives and cultures of the brave soldiers that died, fighting for their beliefs.
Entertainment of all varieties has always had a home in Missouri. Professional sports are one of the state's specialties. See the Kansas City Royals or the St. Louis Cardinals on the baseball diamond, and the Kansas City Chiefs and the St. Louis Rams on the football gridiron. And hockey fans, don't forget about the St. Louis Blues! Risk takers will enjoy a spin at one of the state's many casinos, such as the River City Casino in St. Louis or Harrah's North in Kansas City.
Missouri's historic sites have been around a long time, but that doesn't mean you should take them for granted. Instead, soak up as many as you can. Famous cemeteries, Civil War battle sites, even the world's first skyscraper are all here for you to appreciate. While archeologists and treasure hunters have spent years searching the Missouri countryside for Jesse James' buried riches, the lore of his life and mystery surrounding his death is something for any visitor to explore at the Jesse James Home, where the infamous outlaw was shot and killed in 1882. Missouri is also home to numerous cemeteries from the Civil War period. Visit the National Cemetery in Jefferson City to pay homage to more than 1,500 veterans – from the War of 1812 up to the Vietnam War – who fell in service of their country.
If shopping is the plan, there are few better places to visit than Missouri. With outlet malls, downtown shopping districts, antique stores aplenty and countless other places to find exactly what you're looking for (and some things that you're not!), Missouri is one-stop shopping for everything a consumer could imagine. Missouri boasts a large number of art and artisan galleries, covering everything from regional and local craft goods to fine art and sculpture. See what Missouri galleries have to offer…and maybe even add some to your home! Shopping malls and antique shops are also easily at hand in Missouri. Take a spin around any city and peruse wares to your heart's delight.
Of course, if wild spaces intrigue more than shopping malls, Missouri is still your place! Containing hundreds of conservation and natural areas, 49 state parks, the vast Mark Twain National Forest, the Ozark National Scenic Riverways, the 225-mile Katy Trail (America's longest rail-to-trail hiking/biking trail), and thousands of hunting and fishing spots to catch any type of wildlife, Missouri is the place for the outdoor enthusiast. Float down a river or ski behind a boat, or simply enjoy the rolling hills and mountains of Missouri from horseback: Missouri is full of incredible, outdoor experiences.
With so many sights to see and experience, Missouri promises to leave the visitor with even more to see and do on their next visit. Visit Missouri and let us show you what it is that makes our state so wonderfully unique.