destination
Massachusetts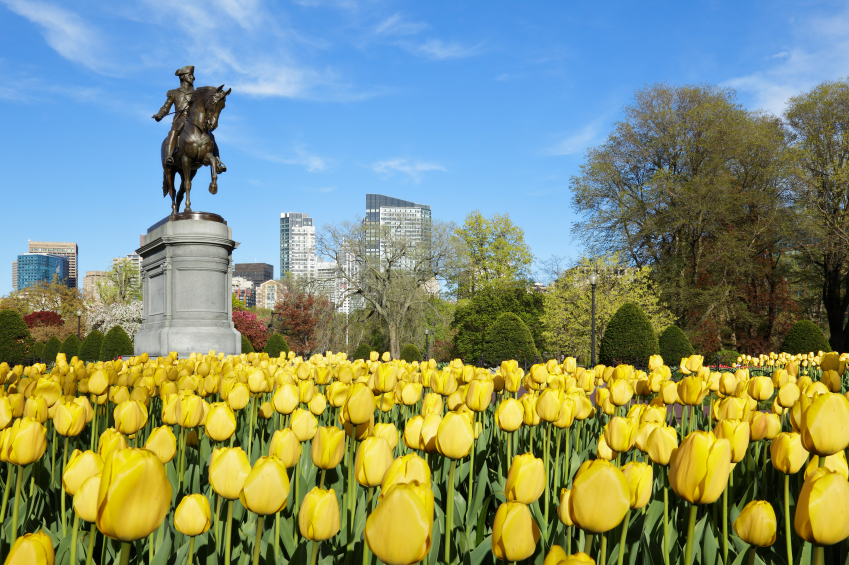 Whether you're looking to soak up some culture, get in touch with nature, or just bond with the family, there are countless, colorful things to see and do in Massachusetts.
From world-famous paintings to inspiring folk arts and crafts, the Massachusetts art world is a feast for the eyes – not to mention the ears — with orchestras, concerts, and chamber music groups throughout the state. Explore one of America's leading small art museums at the Worcester Art Museum or catch a performance of a Broadway show at the Citi Performing Arts Center in Boston. Visitors can see the very best in contemporary crafts at the Fuller Craft Museum or plan a trip west to the Berkshires, where the Williamstown Theater Festival is a summer-long celebration of theater that attracts an impressive array of artists.
For the adventure-seeking type, there's no end of attractions in Massachusetts. Try the Skydive Pepperell in Greater Merrimack Valley; hike with llamas at Pinetum Farm Llama Hikes; go hot-air ballooning across the Massachusetts countryside at the Balloon School of Massachusetts. Or, if arriving in winter, enjoy a dog-mush through the woods of Central Massachusetts or an ice climbing experience in the Berkshires.
For the traveling angler, Massachusetts is home to an extraordinary array of great freshwater and saltwater fishing spots. For freshwater fishing, anglers will enjoy more than 500 lakes, ponds, rivers, and streams, stocked annually with trout, bass, herring, salmon, and many other species. Venues range from the ice-cold streams of the Berkshire Hills to the mighty Connecticut and Merrimack Rivers. Saltwater anglers will be treated to the likes of bluefish, tuna, cod, haddock, halibut, and sea bass, on board charter boats that leave from numerous Massachusetts ports in the Cape and the Islands region.
Golfers will enjoy not only by the sheer number of available courses but also the distinctive layouts, challenging holes, and well-kept fairways and greens. Experience the rolling hills at Taconic Golf Club in Western Massachusetts or tee up seaside at Farmneck Golf Club in Martha's Vineyard. Test putting skills on the tight greens at Easton Country Club and enjoy two award-winning courses at Stow Acres Country Club.
Outdoor enthusiasts will revel in the many trails and paths in Massachusetts, all of which offer distinct sights, flora, fauna, and terrain. Hikers who want to test their mettle should head west to the Appalachian Trail and Mt. Washington State Forest, while aspiring botanists would do well to check out Boston's Garden in the Woods. Weir Hill Reservation, located in Greater Merrimack Valley, is ideal for casual hikes and family fun is easily found amidst the abundance of picnicking areas and trails in the central part of the state.
Any visitor to Massachusetts will be greeted by iconic buildings, landscapes, memorials, and museums. History is a part of the Massachusetts cultural fabric and a big part of what makes visiting the state a unique experience. Travelers can relive the Pilgrims' perilous journey and struggle to survive in the New World or clamber aboard the decks of the USS Constitution ("Old Ironsides") in Charlestown. Stand on Lexington Green and imagine the scene as the first shots of the Revolutionary War were fired on April 19, 1775, then travel forward in time and explore Old Sturbridge Village, a recreated 1830's New England village. American history was made in Massachusetts.
Massachusetts is also home to incredible cuisine, both historic and modern. State specialties include fresh Atlantic seafood, authentic Italian, and farm-to-table freshness from our numerous farmers' markets. Enjoy a visit to a Maple sugarhouse for pancakes with real maple syrup or try a sampling of freshly pressed apple cider and cider donuts from a Massachusetts orchard. And no culinary journey would not be complete without a taste of a quality, locally made product: cranberry jelly, a bowl of our famous clam "chowdah", a slice of Boston cream pie, award winning farmstead cheese, or a sip of locally produced wine and beer.
From the beaches of Cape Cod to the vacation islands of Martha's Vineyard and Nantucket, to the historical highlights and amazing cultural offerings of Boston and Cambridge, to simply seeing the outdoors at their most spectacular: all this and more awaits in Massachusetts.