destination
Maryland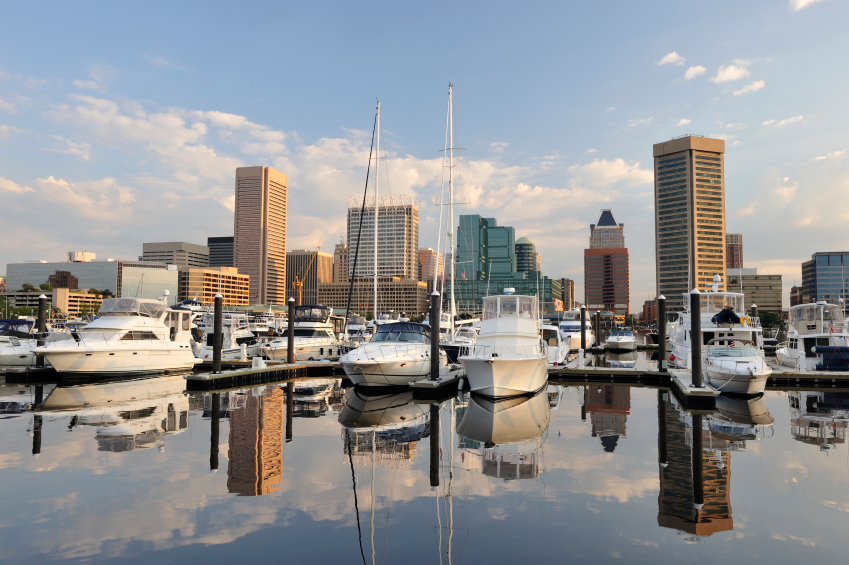 With its central location on the eastern seaboard and the important geographic distinction of harboring the country's largest estuary, Maryland provides a bounty of historical, natural, and cultural experiences to offer the visitor.
Maryland's 18 scenic byways are carefully mapped driving routes into areas rich with beauty, history, and culture. A drive through Chesapeake Country offers the visitor an unrivaled experience that is dominated by the tidal flow of North America's largest estuary and its tributaries. Along the way, drivers will get to see the special beauty of this tidewater region, including its pristine waterways and vibrant and historic waterfront villages. For a shorter trip, Baltimore's Historic Charles Street is a mere 12 miles long and yet packed with world-renowned museums, captivating performing arts, high intensity professional sports, and a variety of fine dining establishments.
History enthusiasts will find a wealth of stories and sites to discover in Maryland. During the Civil War, Maryland was not only a border state – with split loyalties – but also a battleground. Learn more about the people who lived through these tumultuous times and discover Maryland's authentic stories through one of four Civil War trails, including sites like Antietam and the escape route that John Wilkes Booth infamously used after assassinating President Lincoln. African-American heritage is also on display in Maryland, where travelers can learn about their accomplishments and sacrifices. Visit sites that were part of the famed Underground Railroad and learn about Africa-American heroes like Harriet Tubman, who was a crucial part of the Railroad's success.
With its impressive coastline and diverse geography, Maryland is a treasure trove of outdoor wonders. Head out to one of the many state parks and wildlife sanctuaries to catch a glimpse of anything from sparrows to bald eagles, but don't forget your binoculars! Nature lovers will revel in unique places like the Cranesville Subarctic Swamp, which was one of the first National Natural Landmarks designated by the National Park Service. The swamp is a small piece of forest and bog that remained behind after the Ice Age, nearly 15,000 years ago, which is now home to plants and animals generally found only in the northern reaches of the U.S. and Canada. Flag Ponds Nature Park is another destination that is sure to please the entire family. Its three miles of trails lead to observation platforms, a boardwalk, a fishing pier, and a visitors' center, all within the 500 acre park that includes a diverse array of forested uplands, wetlands, and beach habitats.
Lured by abundant freshwater, bay, and ocean fishing opportunities, Maryland is also a popular spot for anglers to cast their lines, whether it's from lakeside piers, boat decks, or stream banks. The state is home to an incredible variety of both fresh and salt water species, including rainbow trout, white marlin, Atlantic sturgeon, brook trout, blue catfish, and many, many more. Hunters will also enjoy Maryland's wild areas. The state welcomes more than 80,000 deer hunters and many thousands more waterfowl hunters each year to the state's woodlands and waterways.
Canoeists, kayakers, and sailors take to the state's waters with different plans in mind. Some come for peaceful, flat-water excursions and an up-close exploration of the Chesapeake Bay environment. Others prefer a wilder ride. Either way, commercial guides and outfitters can provide assistance or even custom-design any sort of trip. Take a rugged, white-water rafting trip on the Potomac River or enjoy a scenic, sailing adventure along the coast!
Of course, any fan of baseball would be remiss to pass up the incredible experience in Maryland. Check out the state-of-the-art facilities at Oriole Park at Camden Yards while taking in an MLB game, or visit one of the many museums dedicated to preserving the history of "America's pastime". Among the many sites, highlights include Ruth Birthplace & Museum (celebrating Babe Ruth's famed career and lifetime) and Sports Legends at Camden Yards (which pays homage to both baseball and the many other sports that have had an impact on Maryland). Golfers, too, can get into the swing of a great golf outing on the state's world-class courses, featuring spectacular landscapes beyond each fairway. Its no surprise that national golf publications continue to give many of Maryland's 100+ venues only the highest scores.
With such a diversity of sporting, outdoor, and cultural experience, Maryland is the place to start your next vacation!