destination
Louisiana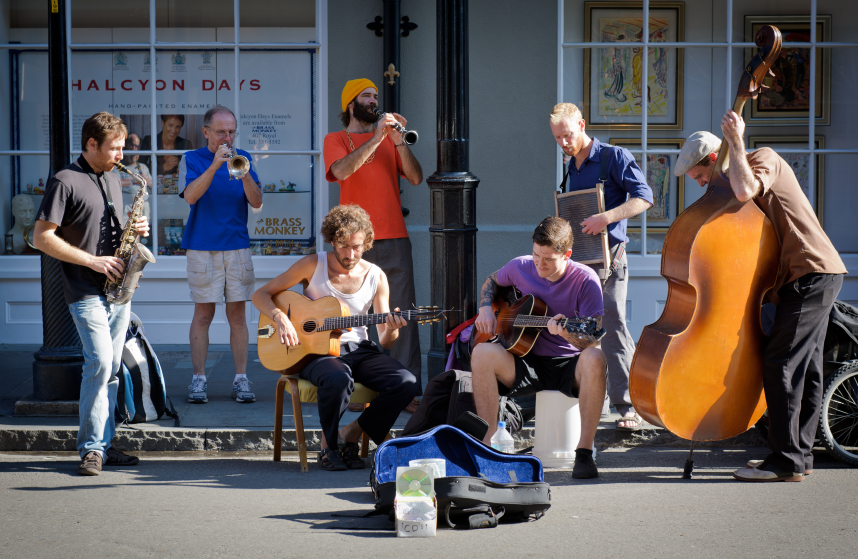 No matter what you are passionate about, anyone will find a way to indulge their interests in Louisiana. Take part in one of the state's famous celebrations – such as Mardi Gras! – or paddle down a tranquil waterway. Couples can join each other on the dance floor and enjoy Louisiana's rich musical heritage, or dig into some of the country's most delicious foods. But this is just the start of the excitement to be had in the great state of Louisiana.
With the wealth of family-centric fun to be had in Louisiana, it's the perfect destination for all ages. Dive into marine life at the Aquarium of the Americas or go eye to eye with a jaguar at the Audubon Zoo in New Orleans. See history brought to life at plantation homes along the Mississippi River, or take the controls of the 'International Space Station' at the Sci-Port Discovery Center in Shreveport, where interactive exhibits bring natural and physical science to life.
With year-round hunting, fishing, golf, and countless other opportunities for outdoor recreation, it is easy to see why Louisiana's nickname is "the Sportsman's Paradise." With thousands of hiking and biking trails, 20 state parks, and one of the largest game preserves in the United States, Louisiana is the ultimate playground for all outdoorsmen. The state's vast expanse of coastal wetlands and countless birding trails make it a habitat for many rare and endangered species and a natural paradise for bird watchers as well.
Of interest to golfers will be the innovative collection of 12 superior golf courses that comprise Louisiana's Audubon Golf Trail. All the trail's courses are members of the Audubon Cooperative Sanctuary Program, which promotes ecologically sound land management and the conservation of natural resources, making a golfer's game day as beautiful as it is challenging. Fishing enthusiasts, too, will find that Louisiana is a paradise for both fresh and salt-water fishing, whether from the bank of a bayou or the deck of a deep-sea charter boat. Try fishing from a canoe in the middle of a serene lake, or while standing in the sandy surf at the edge of the Gulf of Mexico. From world-class bass fishing in the state's lakes and rivers, to deep-sea fishing excursions departing from the coastline, to annual fishing competitions known as "rodeos" that target big-game fish, Louisiana offers an exciting and diverse fishing experience.
People who love an active nightlife always find themselves at home in Louisiana. Live performances by excellent musicians and recording artists pours from clubs, concert halls, and casino stages throughout the state. The universal language of Louisiana is music, whether its jazz, blues, R&B, country, Cajun, zydeco, swamp pop, or salsa. But dining in great restaurants and cafes also is a way of life here. And with casinos and resorts scattered across the state, the range of entertainment Louisiana offers is huge.
More than 400 Louisiana festivals occur each year, which makes it easy to see why Louisiana is often called the "Festival Capital of America." The state celebrates just about every crop harvested, every indigenous dish, and every type of music that's played here. Excellent Louisiana food is a given at any festival and, as always, Louisiana festivals offer abundant opportunities for meeting new friends. Visit a themed celebration like the Strawberry Festival in Ponchatoula or the Tomato Festival in Chalmette, or something more urban with the New Orleans Jazz & Heritage Festival and French Quarter Festival in the city.
Mark Twain once wrote that a traveler "has not seen the United States until he has seen Mardi Gras in New Orleans." Of the hundreds of Louisiana festivals, none tops Mardi Gras. With spectacular parades, unbelievable costumes, music, dancing, food, and drink, the visitor can take their pick of things to indulge in and enjoy. The biggest Mardi Gras celebration occurs in New Orleans, but nearly every community in the state has its own version of the annual party. With so much to do and see, from festivals to nightlife, to outdoor recreation and family-oriented fun, there's always something to engage and excite in Louisiana.