destination
Kansas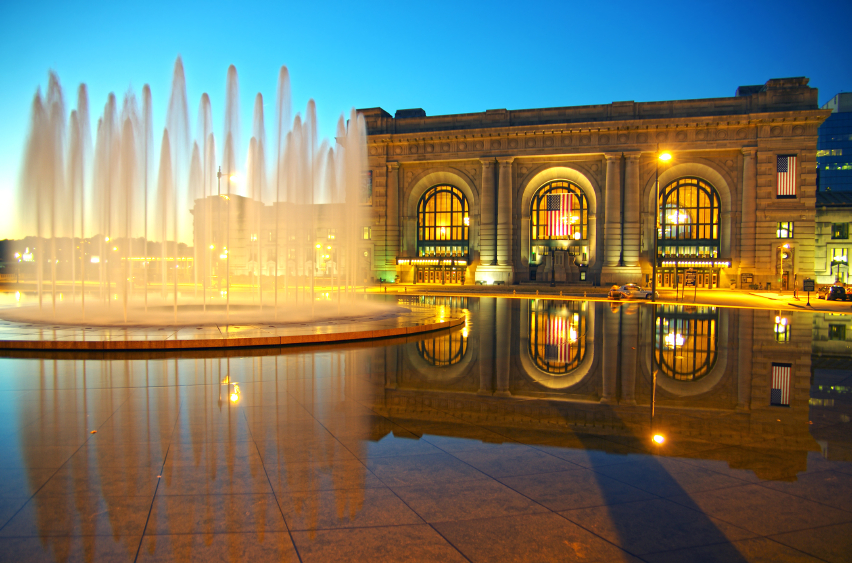 There's something about Kansas that's hard to explain, something you need to experience to understand. Kansas has been called a fabled place, a land whose people and history have made it the nation's mythical "heartland" and the metaphor for the authentic American experience. With so much to do and see, visitors will quickly find themselves a part of that experience.
Part of the Kansas story is told by the land itself. Scarred by ancient oceans, Kansas is a rugged blend of fossil-laden plains, green prairies, and the world-famous Flint Hills. Kansas is home to the largest remaining stand of tallgrass prairie in North America, offering visitors a glimpse of what the continent looked like 200 years ago. And Kansas is one of the few remaining natural habitats for the American bison, which can be spotted along the state's scenic highways and byways.
Travelers can immerse themselves in this landscape by visiting any of Kansas' numerous state parks or trail systems. Kansas is home to 24 state parks, almost all of which provide utility and primitive camping, as well as access to reservoirs and wildlife areas. Some parks are preserved natural areas, allowing visitors to enjoy an unspoiled and wild Kansas. Others are havens for trail riders and hikers, including the popular Prairie Spirit Trail, a unique, linear park that follows an historic railway that was the first north-south rail line in Kansas. On its way through three counties in eastern Kansas, the trail exists as a greenway and travel corridor open to pedestrians and bicyclists who get to experience diverse ecosystems such as tallgrass prairie, riparian areas, and agricultural lands and communities. Boating and fishing are popular pastimes as well in Kansas with over 150 lakes, 10,000 miles of streams, and 55,000 ponds spread out across the state.
Rich in history related to the westward expansion of the United States, Kansas boasts incredible opportunities to view and experience relics of that period. Relive the exciting stories of the Oregon and Santa Fe trails at the Kansas Museum of History in Topeka, which celebrates the legendary paths that brought so many families and entrepreneurs into the American west. Visitors will also want to stop by the Fort Hays State Historic Site, which maintains four of the original fort's buildings for touring. Famed for having hosted notable figures like Wild Bill Hickok, Buffalo Bill Cody, and Lieutenant-Colonel George Armstrong Custer, the fort was active between 1865 and 1889 and was an important and busy outpost for those heading into the wild west. Also worth visiting is the Hollenberg Pony Express Station in Hanover, one of the posts for the famed Pony Express and its mail services into and out of the west. Native American heritage, too, is on display in Kansas in places like the Pawnee Indian Museum, which recalls and preserves a large earth lodge village that was active in the early 1800's.
During their stay, travelers should be sure to visit Kansas City, one of the state's largest and most vibrant cities. Kansas City is often referred to as the "world's barbecue capital." With more than 100 barbecue restaurants, its reputation for outstanding, grilled cuisine is known far and wide. A drive through any of the metropolitan areas of the city is sure to offer the visitor any number of opportunities to take in some of the city's famous, barbecued delights. Of course, Kansas City doesn't hold a monopoly on the state's dining attractions! Visit the historic Brookville Hotel Restaurant in Abilene for a mouthwatering plate of their famed skillet-fried chicken dinners or Stroud's Restaurant in Wichita, operated in a retrofitted 1930's barn that was once part of a working ranch.
There are few places like Kansas. With its unique combination of heritage, untainted beauty, and opportunity for adventure, Kansas has something for everyone.