destination
Indiana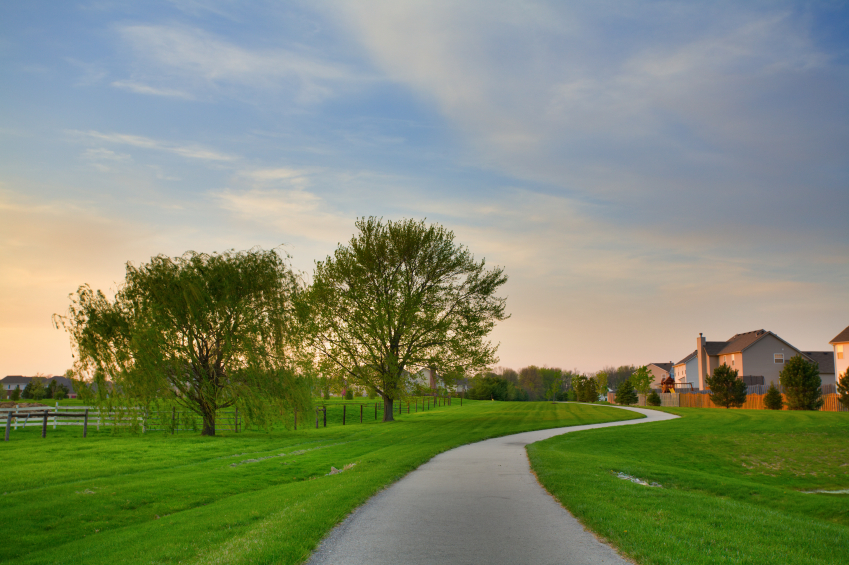 Thanks to its location as a historical gateway to the west, Indiana is sometimes called the Crossroads of America. These days, though, the name is just as appropriate: with an incredible array of cultural attractions, sporting venues, natural wonders, and more, there's never been a more exciting time for travelers from all across the nation to stop in for a visit to Indiana.
Indiana is the perfect place for an avid museum-goer. Sporting fans will enjoy destinations like the College Football Hall of Fame in South Bend, where they can experience the history and heroes of college football through a number of interactive exhibits. History is on display in Indiana, too, at locations such as the Hillforest Victorian House Museum, the Conner Prairie Interactive History Park, and more. The youngest travelers will thrill to highly interactive exhibits at the Children's Museum of Indianapolis (where they can touch real dinosaur bones and make their own boat!), while literary enthusiasts will enjoy the Kurt Vonnegut Memorial Library (featuring personal artifacts such as Vonnegut's typewriter, artwork, and more). Add to all this museums that cover the musical heritage of the state, record and preserve the Native American culture of Indiana, and celebrate its race and stock-car history: there is simply something for everybody.
Outdoor adventurers of all stripes will find something to excite them in Indiana. Travelers can visit any of Indiana's many state parks, including the Jackson-Washington State Forest (renowned for its hiking, biking, fishing, riding, and more), the Spring Mill State Park (combining hiking activities with a restored pioneer village), and the beautiful Turkey Run State Park (where scenic splendor is around every turn). Tourists with a desire to get on the water will want to stop by the 194-acre lake at Deam Lake State Recreation Area, where canoeing and kayaking are the main attractions, while courageous adventurers may prefer the thrills of Eagle Creek Park, with its harnessed high-rope challenge course, amidst the tree-tops. Muscatatuck National Wildlife Refuge is a must for photographers and nature watchers. With nearly 8,000 acres of pristine wetlands and forest, the preserve offers a serene and scenic day for any traveler.
Visitors with an itch to get on the links will be happy to hear that Indiana is home to a number of premiere golf courses. Try the Mystic Hills Golf Club at Culver, a Pete Dye designed golf facility that incorporates a links style design on the front nine holes of the club and a more traditional feel on the back nine. Golfers should also be sure to check out the collection of courses in Hamilton County, where the avid golfer can jump into a "Stay & Play" package that will keep them engaged for days on end.
Indianapolis, the state capitol, is a great place to start for any visitor who wants to experience the cultural breadth of the state. The Indianapolis Cultural Trail is a world-class urban bike and pedestrian path that connects neighborhoods, cultural districts, and entertainment amenities. The Indiana State Fairground – with entertainment, food, animals, music, and more – is custom made for families that want an all-day and evening adventure. The Indianapolis Zoo and Fastimes Indoor Karting are also great places for kids to experience excitement in a safe environment.
Adults, too, will find a lot to love in the state's capitol. The Beef & Boards Dinner Theater – a professional Actors' Equity theater – offers fine dining and the best in Broadway entertainment and concerts. Visitors can also take in fine dining at Harry & Izzy's – co-owned by the Colt's own Peyton Manning – for delicious fare without the ridiculous prices, before stopping by the Easley Winery, a city staple since 1974 that offers daily wine samplings and tours of the local vineyards. Wine aficionados will find that Indiana has a number of fantastic wine production areas, including wineries in French Lick, Huntington, and numerous other towns across the state.
Not to be forgotten is the famed Indianapolis Motor Speedway, home to the legendary Indianapolis 500 and Brickyard 400 races. Constructed in 1909 and with an incredible 250,000+ seating capacity, its not only the first racing facility of its type, its also the largest! With historic venues such as this, a bounty of outdoor hiking and sporting opportunities, and cultural and historical attractions of all kinds, Indiana is the perfect place for any family to start their next vacation.