destination
Illinois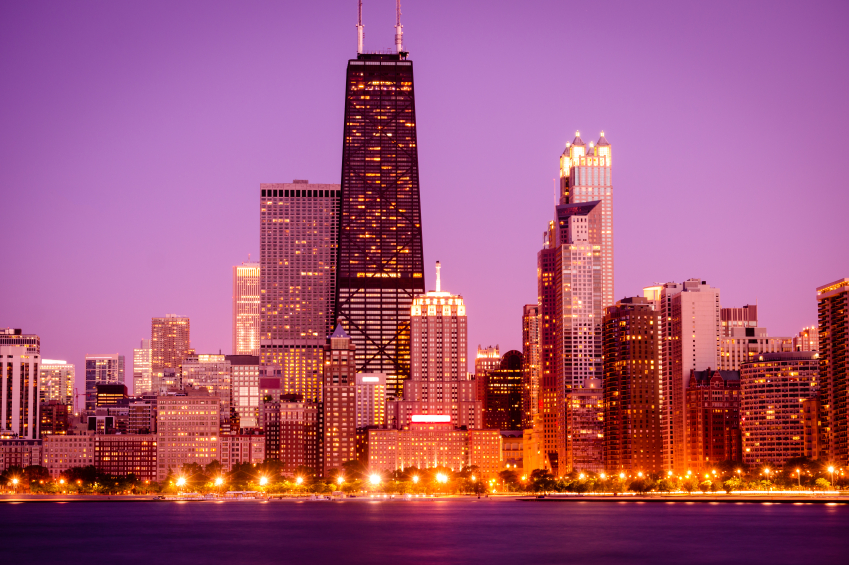 When visiting Illinois, travelers are most often struck by the variety of geography that the state is built upon and the diversity of culture that thrives in it. From major, metropolitan hubs to quaint and time-lost, rural destinations, Illinois has a little something for everybody.
The northern area of Illinois is dominated by Chicago, one of the biggest cities in the nation. Visitors can immerse themselves in a world-class city where they'll experience everything from stunning architecture and renowned museums to endless shopping and Broadway theater. Beyond Chicago, tourists will discover scenic vistas, amusement parks, and everything from vineyards, outlet malls, and one-of-a-kind boutiques dotted along wine trails, as well as scenic byways and vibrant Main Street downtowns. Sports enthusiasts can take in a game any time of the year: the city is home to the Blackhawks (NHL), the Cubs and the White Sox (MLB), the Bulls (NBA), and the Bears (NFL). Summer visitors will enjoy thrilling horse races at the Arlington Park Racecourse or the experience of a gorgeous nature walk and tram tour of the Chicago Botanic Garden in Glencoe. And don't forget the Willis Tower Skydeck and "Ledge" in downtown Chicago, where brave visitors can ride to the top of the tallest building in the western hemisphere and step out onto the Ledge's glass box terrace, with the entire city spread out 103 stories beneath their feet.
Whether you're looking for one-of-a-kind art, antiques, local cuisine, or outdoor adventure, southern Illinois has what you are looking for. Taste your way along wine trails, stay at a cozy bed & breakfast, visit the home of Superman, and bike under a canopy of trees. Deeper exploration of this region reveals rock formations resembling city streets, a cave hideout for river pirates, and a rare collection of ancient Cypress trees that were here long before Columbus discovered America. Take in the incredible sights of Shawnee National Forest, famed for its grand Garden of the Gods and Rim Rock Recreational Trail, or simply sip your way through an afternoon on the Shawnee Hills Wine Trail, featuring 12 wineries, each within 10 minutes of the next and all surrounded by the national forest.
History buffs will be excited to visit the center of the state, which was once the stomping ground of President Abraham Lincoln. Travelers can relive his remarkable legacy as they explore everything from his Springfield home and law office to the impressive Abraham Lincoln Presidential Library and Museum. Experience mile after mile of Americana along a stretch of Route 66 dotted with classic diners, drive-ins, and odd roadside attractions. Venture deeper into the countryside here to discover everything from Amish Country and outlet malls to the University of Illinois—home to students from around the world. The area is also home to the state capitol in Springfield, where visitors can watch Illinois politics in action from balcony-level seating when legislature is in session.
Outdoors lovers and explorers will be enticed toward the western edge of Illinois, where the mighty Mississippi and the Illinois River make their way through picturesque small towns and country landscapes. It's the perfect backdrop for shopping historic Main Streets or retreating to a quaint bed & breakfast. The region's storied past is revealed at the Black Hawk State Historic Site, Cahokia Mounds, and the starting point from which Lewis & Clark began their famous expedition. You can also explore the largest agricultural museum in the world and discover 19th century architecture in a town seemingly frozen in time. Visit Wildlife Prairie State Park, home to many native species including wolves, bison, black bear, elk, and cougars. Or take a spin on the Celebration Belle, a restored riverboat that cruises the Mississippi and offers passengers a trip back in time combined with the fine dining of a modern age.
Although "the Land of Lincoln" is built on its important reputation of political heritage, Illinois is a landscape of diverse experiences, from wild and pastoral to modern and stylish. A visit to Illinois is more than just a vacation; its an experience.