destination
Colorado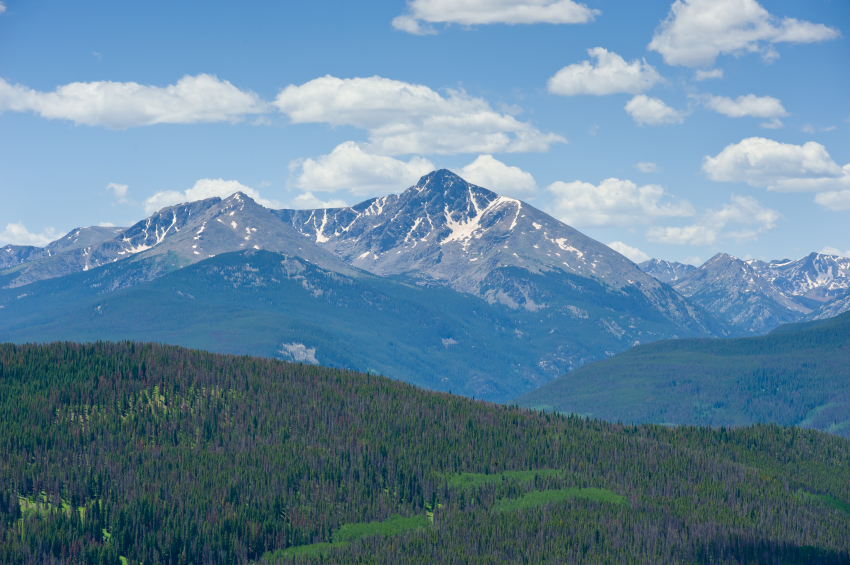 Rich in scenic beauty, cultural experience, and historic heritage, Colorado is known for enticing visitors to stay awhile. Whether it's the warm and dry days of summer or a landscape covered in a picturesque blanket of winter white, the state has endless opportunities for any interest.
When it comes to outdoor adventure, Colorado is nearly unrivaled. Summer hikers will revel in the challenge of Colorado's 14'ers (peaks that rise 14,000+ feet above sea level), and can choose from 54 of them. The state's millions of rugged acres offer this and more, including camping sites across the state (such as Morefield Campground in Mesa Verde National Park, hidden away in a canyon within the park that is known for its quiet and serene settings), ATV trails and rental services for off-roading enthusiasts (South Fork's four-wheel trails boast some of the best backcountry in the nation), and all manner of daredevil sporting. Try a paragliding lesson in Telluride's scenic box canyon, a zip-line adventure in Salida that flies visitors over both high desert and river valleys, bungee jumping in Cañon City, or jet skiing on Grand County's famous Grand Lake.
Any visitor to Colorado would be remiss to pass over the state's incredible river system. Kayakers and rafters alike will find outfitters and tour leaders across the state on waterways such as the famous Colorado River and its many tributaries. Fishing is also a core part of the Colorado, outdoor experience, and outfitters operating throughout the state can set visitors up with fishing permits, gear, and local expertise.
Winter sports, of course, are a Colorado specialty. The state offers over 3,000 miles of snowmobiling trails, with rental services and lessons available from any of the state's many outfitting companies. Most mountain resort towns also feature the chance to take an authentic, dog-sledding "mush" that will be certain to hearken tourists back to a bygone era of simpler life and adventure. Skiing and snowboarding are the state's most popular winter attractions, and Colorado is nothing if not famous for its incredible mountains. From Vail, to Aspen, to Telluride and more, Colorado is a treasure trove of world-class skiing and snowboarding resorts. Experts and beginners, both, will find exactly what they are looking for on the state's diverse and expansive selection of skiing venues.
While outdoor adventure is a mainstay of Colorado's offerings, the state is also rich in historical and paleontological gems. Colorado contains some of the world's premiere dig sites for dinosaur fossils and offers many museums and open sites to showcase the findings. Dinosaur National Monument and the Denver Museum of Nature and Science are both great places for kids and adults that have a dinosaur thirst to quench. The state's considerable Native American heritage, too, can be explored and learned about in places like the Anasazi Heritage Center and Mesa Verde National Park, which was once home to the Ancestral Puebloans. American colonial history is also on display across the state, from Colorado's famous trails to the west, to its rich history of mining and frontier life, born out of the 19th century gold boom.
Visitors looking for a taste of more modern culture will not be disappointed, either. With more than 120 craft breweries and hundreds of state wineries, Colorado caters to discerning tastes. Diners, too, will celebrate the burgeoning "farm-to-table" movement that is sweeping the state and adding richness and local diversity to menus. Those with a hunger for ethnic fare will love digging into the state's "Tex-Mex" cuisine, a blend of Mexican and American styles that is a hallmark of Colorado dining. And modern cultural experience takes no backseat in Colorado: whether its Denver's busy night life, Telluride's famous music festivals, or trying their hand at one of the state's many casinos, visitors are sure to always have something new to experience.
For over a century, the majesty of Colorado has inspired local residents to build both a cultural and outdoor enterprise that is among the best in the nation. One visit to Colorado will make you understand why they live here, and place you and your family as part of that experience!