destination
Arizona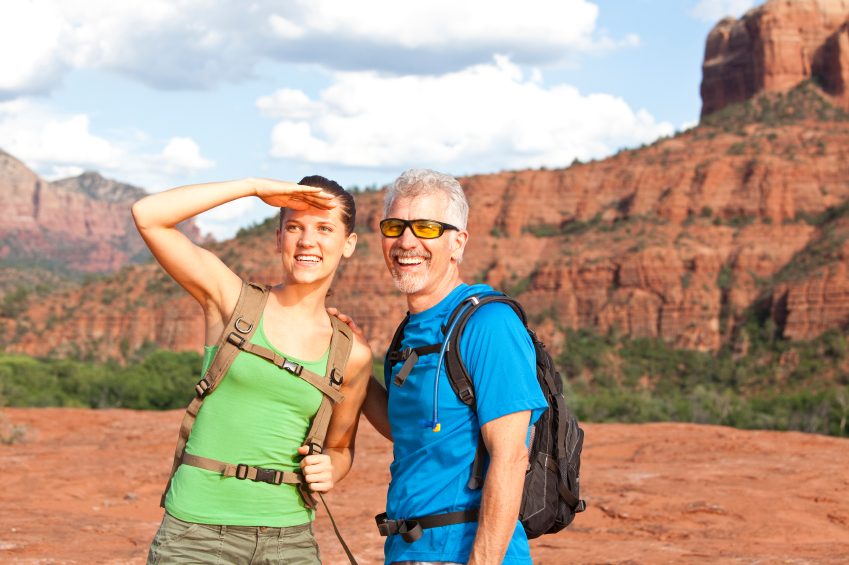 A home to spectacular geographic diversity, Arizona offers tourists the best of many worlds, including delectable cuisine, historic destinations, exciting nightlife, and, of course, outdoor adventure. Arizona is home to hundreds of recreation areas, campgrounds, RV parks, and more, making it the perfect destination for camping of any style. National and state parks are abundant in the state, including spots like Saguaro National Park (featuring a unique, giant saguaro cactus forest with plants that often reach 50 feet in height) and Lost Dutchman State Park (a natural sanctuary of wide-open skies, perfect for hiking, biking, camping, and more). Of course, no trip to Arizona would be complete without a stop by Grand Canyon National Park. Considered one of the "seven natural wonders of the world", the Grand Canyon is an incredibly picturesque and often photographed valley of epic proportions at which visitors can hike, camp, and even take helicopter tours of the scenery. Dining and lodging at this extremely popular destination are among the best in the state.
Travelers will be sure to want to visit the Glen Canyon Dam, which impounds the Colorado River to form Lake Powell, the second largest man-made reservoir in the U.S. Here, fishing enthusiasts can experience some of the nation's finest fishing, including bass, bluegill, walleye, northern pike, catfish, and many other species. Birding, too, is a popular activity, as the many lakes and riparian areas provide ideal habitat for water fowl such as the ruddy duck, great egret, and others. The dry country also is abundant with birds and other wild life, where visitors can catch glimpses of red-tailed hawks and bald eagles on the hunt, as well as tortoises, pronghorn antelope, and mountain lions in their natural habitat.
With over 12,000 years of historic, human habitation, Arizona has countless Native American sites that offer a rich chronicle of native life. Montezuma Castle National Monument offers visitors the opportunity to explore an ancient, 5-story dwelling that was carved out of limestone during the course of three centuries, while the Navajo Code Talkers Exhibit in Kayenta showcases the important contribution of the Navajo Nation to the U.S.'s efforts in World War II.
Diners and night-life seekers will find Arizona's culinary experience to be among the best in the country. From authentic, Native American and Mexican cuisine in Tucson to international and fine dining in Scottsdale, the state's many restaurants fit any mood or taste. Little known, premiere vineyards feature some of the finest, local wines in the west and countless microbreweries are sure to please the touring beer-lover. Native American casinos are also a central feature of Arizona nightlife, whether visitors are looking to cut loose on a dance floor or try their luck at the betting tables.
Families on vacation have lots to look forward to in Arizona. The state is covered in "ghost" towns of the old west, dude ranches, and historic railroad sites, and no Arizona adventure would be complete without a stop by the "Four Corners", where kids can stand in four different states at once! Kids can also dive into the Grand Canyon's Junior Ranger program or visit kid-friendly museums like the Arizona Science Center and the Pima Air and Space Museum. And don't let Dad miss out on the golf! With over 300 courses across the state, even the most avid golfer is sure to find new and challenging links.
A visit to Arizona is sure to leave the visitor understanding why the state's motto, "God Enriches", is so appropriate.