destination
Alaska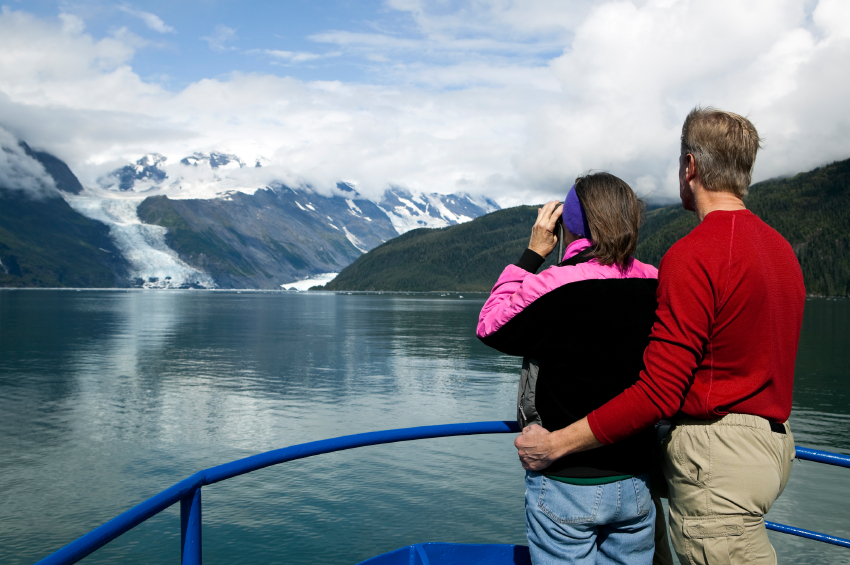 As the largest and least densely populated state in the nation, Alaska is a superior vacation get away for outdoor adventure, exceptionally fresh dining, and historic exploration. If the state is known for anything, it must be the rugged and expansive wild areas that constitute the majority of its territory. Seasoned outdoor enthusiasts will find a bounty of backcountry treks that will test their mettle, while a more casual hiker will find that the state abounds with day trips and guided tours that always find their way to a comfortable bed by nightfall. Visitors can hike a glacier, tour the "bush" from a plane, take a dog sled ride, and raft and kayak to their hearts' content on any of the state's countless miles of waterways and inlets. Winter visitors will also enjoy a variety of seasonal activities such as Nordic and alpine skiing, snowshoeing, and, of course, a chance to enjoy the beauty and wonder of the northern lights. And don't forget about the six million acres that comprise Denali National Park, an attraction that is a must for anyone excited about experiencing the wild places that Alaska has to offer.
With over 3 million lakes, 3,000 rivers, and innumerable streams, Alaska is the destination of choice for fishing aficionados, be it fly, salt, or fresh water fishing. More than 600 species of fish inhabit Alaskan waters. Whether it is secluded, backcountry fishing or guided fishing tours with gourmet dining and wine, Alaska caters to all levels of fishing interest.
Wildlife viewing is also a staple of Alaska's outdoor heritage. Charter a guided tour where visitors can view and photograph from a dizzying array of wildlife in its pristine and natural environment, including polar bears, bald eagles, blue and humpback whales, gray wolves, grizzly bears, orcas, lynx, moose, and many more. Birders, too, will revel in the sights of Kenai Fjords National Park, which is home to puffins, red faced cormorants, and more.
Additionally, Alaska is dedicated to preserving its wild gifts. Ecotourism – responsible travel to natural areas that preserves the environment and improves the well-being of the local people – is at the heart of the state's tourism mission.
Native American history also plays a strong role in Alaska's cultural makeup. A visit to the Alaska Native Heritage Center in Anchorage offers an excellent overview of the state's many native cultures. Visitors can experience these cultures via festivals and museums that highlight traditional native practices, such as totem carving, native dancing, and ancestral music.
Food connoisseurs, too, will find plenty to appreciate in Alaska. Wild, fresh caught seafood – such as salmon, halibut, and king crab – can be found virtually anywhere in the state. The local food movement is a crucial part of the state's dining experience and many restaurants feature locally sourced produce, seafood, and game on their menus. The "Alaska Grown" program will alert diners to menu items that are made with Alaskan resources. Craft beers, too, are part of the growing business of local food production: Alaska was ranked 5th in the nation for breweries per capita in 2009. Find a local, craft beer at any of the state's many restaurants, or visit one of the abundant number of beer festivals and special events.
A visit to Alaska is certain to impress upon any traveler the reason why the native Aleut named it "Alyeska" – "the great land" – so long ago.