destination
Alabama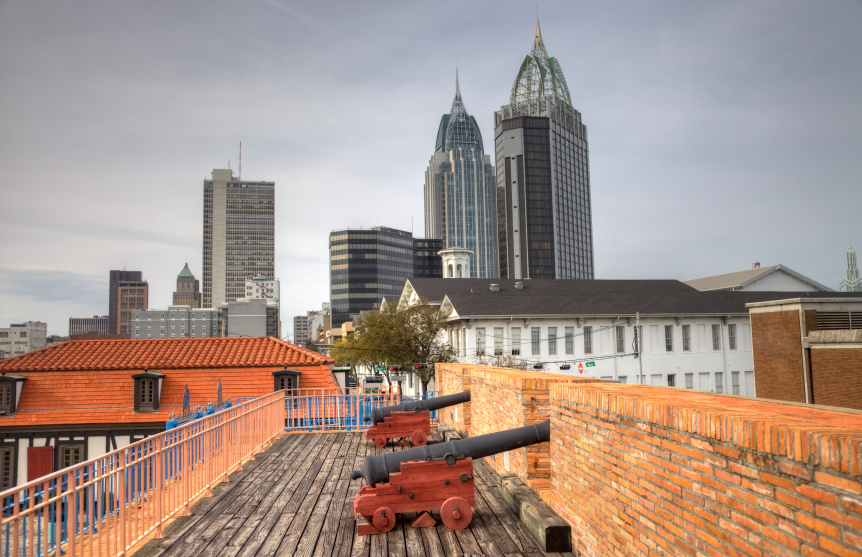 As one of the original, 13 states, Alabama is rich in outdoor adventure, musical and theatrical heritage, sporting venues, and, of course, history and historical locations. Civil War aficionados will be eager to visit the state's many historic locales, including famous sites like the restored, Alabama State Capitol, where Confederate president Jefferson Davis received his oath of office. The state is also home to countless antebellum-era homes and plantations, as well as the historic home of Booker T. Washington, at Tuskegee University.
Outdoor enthusiasts will find much to enjoy in Alabama's exceptional hiking and camping locations. With more than 100 campgrounds – including state parks and national forests – Alabama's position on the southern end of the famed Appalachian Mountain chain will be sure to please. The state also enjoys 1,600 miles of rivers – ranging from serene to exciting – for those who want to raft, canoe, or kayak. Additionally, Alabama is one of the best places in the country for hunting white-tailed deer and Eastern wild turkey, as well as both salt and fresh water fishing.
Visitors interested in more urban fare will be delighted too. Alabama is the historic home to American musical styles like country, blues, and gospel, and the state offers a voluminous list of theaters and clubs where live music remains the star attraction. Fans of the theater should be sure to make a stop in Montgomery during the Alabama Shakespeare Festival, where over 300,000 visitors a year show up to enjoy 14 diverse, theatrical productions. Museums are also a staple of the state's cultural attractions, including the U.S. Space and Rocket Center, opened in 1970 as NASA's first public locations for visitors.
If leisure is on your itinerary, don't forget about Alabama's many state beaches and golf courses. Famous destinations like Gulf Shores will provide the visitor with a dazzling selection of fresh seafood and vibrant nightlife to go with it, while Dauphin Island will help you get away from it all with secluded shores and abundant wildlife. The Robert Trent Jones Golf Trail helps make Alabama one of the nation's premiere golf destinations with its network of golf courses that span the entirety of the state. With stops spaced conveniently along the state's major roads, a chance at a memorable golf shot is never very far off.
Of course, you'll have to come and visit yourself before you can really understand why the locals are happy to call the state their "sweet home Alabama".